OVERVIEW
Make Eyewear's Metal Collection was the company's first departure from 3D printed frames. The new product line continued the brand's mission of creating modern, high-performance eyewear by delivering extremely durable, flexible and light-weight frames. In order to achieve this balance of traits, a new spring hinge had to be developed that allowed the frame to be constructed entirely from a single sheet of ultra-thin stainless steel.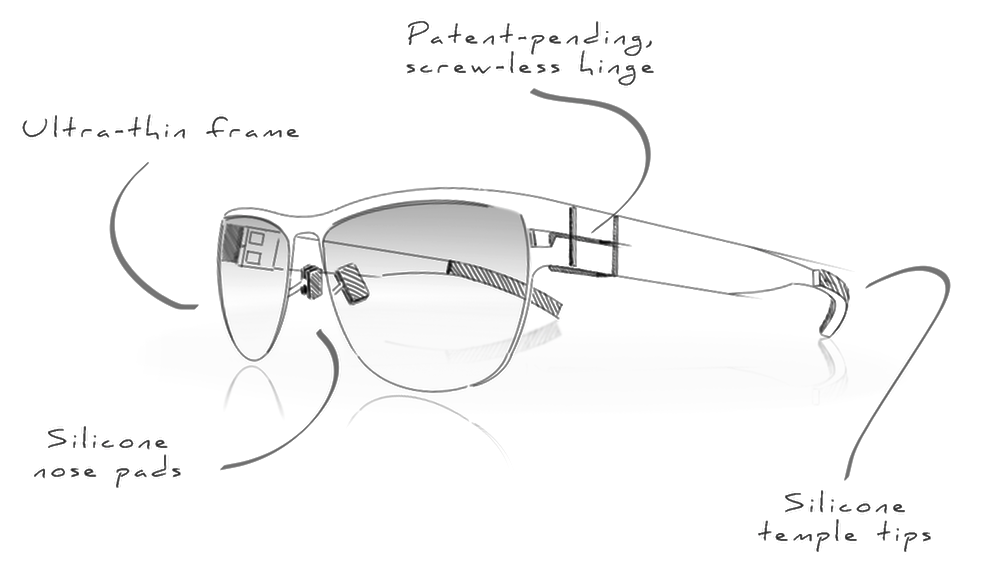 The frames went through a number of iterations before settling on a version that was ready for production. Prototypes had to be tested frequently along the way for both durability and ease of assembly. It was crucial that every frame could be easily fitted with lenses without interrupting an optician's normal workflow.

Great care was taken to ensure the end product was as simple as possible, from the perspective of both manufacturing and maintenance. Every frame was cut from a single sheet of stainless steel and fitted with easily replaceable silicone nose pads and temple tips.